Tune in to CBC Manitoba Information Radio (from 5:30 to 8:30 am) and CBC Manitoba Up to Speed (3 to 6 pm) every day this week. When you hear the Holly Cole song, email the title to win@cbc.ca
You'll be entered to win two tickets to her Winnipeg show on Tuesday, April 23 at the Burton Cummings Theatre, a collection of Holly Cole CDs (including her latest, NIGHT), and you'll get to meet her after the concert!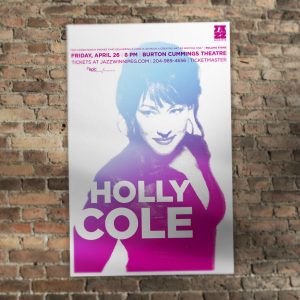 Visit Jazz Winnipeg for more details
Tickets for this show can be purchased through Ticketmaster.
Doors open 7:00pm. Showtime 8:00pm
Tickets (if available) and Will Call at venue Day of Show 7:00pm.