Holly Cole and her band stopped by the KPLU studio last month while on tour in Seattle. Listen to the full interview and live performance online.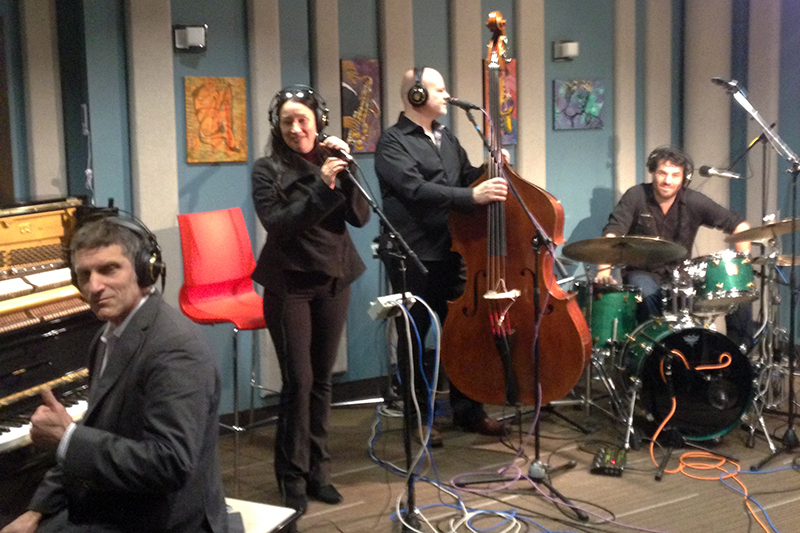 Canadian vocalist, Holly Cole, is one of greatest song interpreters alive.
She can take a song you think you know and bring something out of it that you've never heard before.
For example, her latest CD, Night, contains Holly's inventive re-imagining of a James Bond theme (You Only Live Twice), as well as songs by Danny O'Keefe, Tom Waits, Captain Beefheart, Rod McKuen and Gordon Lightfoot.
In this wonderful studio session with KPLU's Abe Beeson, Holly treats us to three songs from the new CD, including one of her own compositions, You've Got A Secret.
Holly's band includes Aaron Davis (piano), George Koeller (bass), Davide DiRenzo (drums) and John Johnson (horns).
Songs:
I Only Have Eyes For You
Walk Away
You've Got A Secret